Month offer
THE ALARM SYSTEM IS FREE!
The robberies are fact of life, and at CARPAT GUARD we know that the real cost of breaking a home is not just what thieves take, but what they leave behind.
Our alarm systems are discouraging, effective for breakthroughs and provide 24/7 protection to help you avoid emotional trauma to being a victim. Choose one of our home security systems and get the best protection for your family or business.

The offer is valid until the end of the month! 2019.
1
SUBSCRIPTIONS MONITORING SERVICESS
FOR ALL OUR CLIENT, WE ALSO SUPPLY THE ALARM SYSTEM.
Included in any subscription we also offer you the insurance policy worth 50,000 euros.
2
THE ALARM SYSTEM IS FREE AND INCLUDES:
1 Alarm Detection and Alarm System imported from Canada is a basic component for an alarm system
1 keyboard reinforcement / disarming system
1 acoustic interior siren and flash
1 contact magnetic
1 magnetic contact
1 PIR Motion / Intrusion Detection Sensor
1 buffer battery
cables and cable ducts
free installation workmanship
the warranty of the system is 2 years
The system is standard for an apartment, being installed at the entrance. It does not need any extra features to the free kit described above.
3
CALL NOW! IN
MAXIMUM 24H

YOU HAVE THE PROPERTY MONITORED.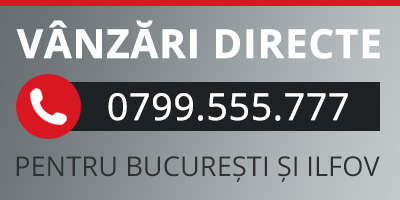 TIME OF INTERVENTION:: 5-10 minutes
REAL ALARMS ARE INCLUDED FREE OF CHARGE
INSURANCE POLICY OF 50,000 EURO
THE INSTRUCTION FOR THE USE OF THE SYSTEM IS FREE OF CHARGE
What should I expect when contracting a monitoring and intervention service?
1
INSTALLING ALARM SYSTEM
The first step is installation of alarm sistem brand PARADOX, which is offered free of charge on the basis of the contract, along with the instruction manual, for all Carpat Guard monitoring objectives. The system warranty is 2 years
2
CONECTAREA LA DISPECERAT
The connection to the Carpat Guard dispatcher can be done in two ways: fixed line or wireless GPRS - Vodafone. The SURGUARD SIII G dispatcher is one of the best performing dispatchers from Romania, imported Canada.
3
PERMANENT MONITORING
Monitoring of the alarm system installed at your location is permanently 24 / 24H, by the national CARPAT GUARD dispatcher serviced by certified dispatchers and IGPR certified operators .
4
FAST INTERVENTION
As soon as the dispatcher receives the alarm signal (burglary, forced door, broken glass, fire, etc.), the state intervention (Police, Gendarmerie, Fire Brigade) and the beneficiary are alerted to emergency intervention teams.